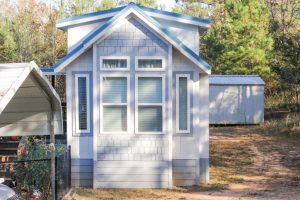 This white page summarizes various topics surrounding tiny homes. Issues summarized include history and background, Kansas state and local laws, some issues tiny homes face at the local level, laws pertaining to tiny homes passed in other states, general requirements for owning and building tiny homes, potential policy implications, and some contact information for tiny home manufacturing businesses in Kansas.

This white page is in response to a request for some more information about tiny homes by members of a local association. White pages will be periodically published and updated. Information presented in this white page does not imply endorsement by the Kansas Association of REALTORS® or any local association. Rather, it is presented to enhance discussion on the topic presented.
You can read more about it here.