Online access to the most up-to-date forms and contracts through Brokermint, DocuSign, dotloop, Form Simplicity, and zipForm® Plus.
Contact Mark Tomb for all contract and forms suggestions, ideas, and questions.
Brokermint
Sign in to Brokermint.

Learn more about Brokermint eSignature and Transaction Management.
Learn more about Brokermint Complete Back Office.
Resources and Help Center for clients.
DocuSign
We are excited to be partnering with DocuSign to offer members a free DocuSign eSignature plan with access to their new feature Forms for Real Estate feature. Now you can access association forms in the DocuSign eSignature sending experience, so transactions can be completed easier and more efficiently.

What's included in the free plan:
20 Free eSignature Sends – Send twenty envelopes out to others to collect signatures and monitor the status of each agreement.
Forms for Real Estate – An exciting new feature that makes DocuSign your one-stop shop for starting and completing all real estate transactions.
With Forms for Real Estate, you can accelerate transactions, reduce errors and streamline your forms workflow. With this free new feature, you can:
Securely access the latest state and local real estate association forms
Save time preparing documents with pre-placed fields
Avoid data re-entry and cut out repetitive action with form-fill that auto-populates information
throughout the form
Access to the DocuSign support community
Leverage DocuSign's support center with how-to articles, FAQs, or learn directly from other DocuSign customers and experts.
Ready to get started? Sign up for your free DocuSign plan today.
If you're already a DocuSign customer, log in to your DocuSign account to access Forms for Real Estate.
dotloop
Sign in to dotloop or Create a dotloop account.
For training resources and to learn more about dotloop, click here!
For access to agent resources, click here and for access to broker resources, click here.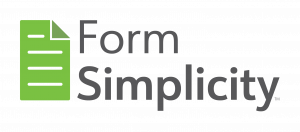 Form Simplicity
Sign in to Form Simplicity or Register/Change Password for your Form Simplicity account.
For access to more information about Form Simplicity, training resources and upcoming webinar information, click here!
SkySlope

Serving over 650,000 real estate professionals across the U.S. and Canada, SkySlope provides real estate agents with powerful digital solutions that help them manage every part of a real estate transaction with efficiency and speed. As one of proptech's most trusted names, SkySlope is committed to decreasing agents' screen time by automating time-consuming workflows without compromising accuracy and compliance. Kansas REALTORS get two months of SkySlope FREE with a one-year subscription.
zipForm Plus®

Sign In to zipForm® Plus or Create a zipForm® Plus account.
For training videos and to learn more about zipForm® Plus, click here!