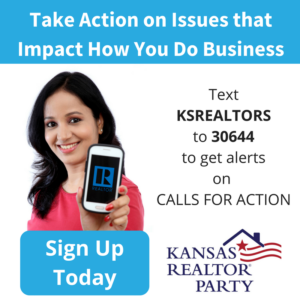 When Congress is considering legislation that affects the real estate industry, NAR calls on all of its members to act. Simply by contacting your Member of Congress through e-mail or a phone call, you can ensure that your business remains strong.
KAR and all NAR members join together and speak with one loud, powerful voice.
There are two ways to stay informed and respond:
1. Sign up to get a mobile alert when NAR needs members to speak out about an issue. Click here to sign up.
2. Join the Broker Involvement Program and get quick tools to rally your agents when a critical issue needs their attention. Quick means you don't have to do anything more than forward an email to your agents to get more members to participate in the Call to Action.