The partner companies below understands your needs as a REALTOR®. KAR negotiates favorable rates and pricing from these exclusive insurance partners. Feel free to contact them directly.
In addition to KAR's partners, you can access NAR's wide range of partner discounts to Realtors®. Click here to find out more about NAR's REALTOR® Benefits program.
Amarki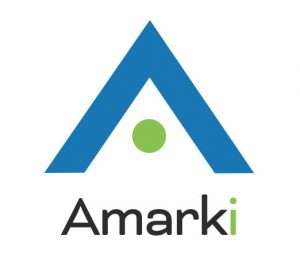 Join thousands of agents and free up your time to sell more homes by marketing smarter, not harder. Get more activity from your audience by posting to social media, create custom branded emails, schedule automated messaging, and more – all created in Amarki in 3 easy steps.
Amarki provides a library of templates giving you the materials you need to market yourself and your properties through features like:
Social Media posting
Email marketing campaigns
Text Message marketing campaign
Google Display & Google Search Ads
Digital Downloads
Exclusive for KAR members through our partnership with Amarki, KAR members can register for a FREE limited access account or take advantage of Amarki Premium for less than $10/mo. by using coupon code KAR10OFF.
To learn more about our partnership with Amarki or to register for your account, please visit: https://www.amarki.com/kar
Constant Contact
There are lots of online marketing tools out there. But all you need is right here.

WHAT YOU WILL GET:
Website Builder & eCommerce Tools Create your own website in minutes and sell online in no time. Just pick a template, choose a domain, and publish.
Customizable Email Templates Quickly create beautiful, branded, and mobile-responsive emails that will wow on any device.
Social Media Tools Get connected to new audiences and attract new customers with Instagram and Facebook ads.
List Building Tools Drive more traffic to your site with Google Ads, or grow your list with website sign-up forms, lead generation landing pages, text-to-join, Facebook lead ads and more.
Advanced Features & Integrations Drive engagement and results with subject line testing, automated email series, and behavioral segmentation to deliver personalized content. Take it to the next level with our robust library of ready-made integrations.
Real-time Reporting Review email results, website performance and traffic results quickly to see what is working and improve your marketing strategy.
Support at every step. Our team is with you every step of the way and help you get started fast.
As part of your partnership, you will have a marketing coach assigned to you when you sign up. The coach can help you understand the tools and features and set you up for success!
ConstantContact.com/trial/signup.jsp?pn=rebr
Half Price Banners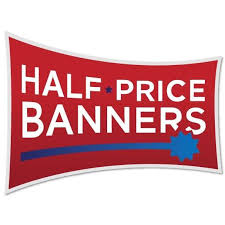 The Kansas Association of REALTORS® is excited to announce a partner offering exclusive member benefits. Half Price Banners.com is a Kansas based manufacturing and printing company specializing in a wide array of real estate signage and custom marketing material. They are the largest eCommerce banner company in North America with a well-established reputation for innovation, quality products and exceptional customer service.
As a member of the Kansas Association of REALTORS® we hope you'll take advantage of the exclusive discount and services halfpricebanners.com is offering:
Kansas REALTORS® will receive a 10% discount on all products
Access to standard real estate signage as well as innovative, customizable and light-weight real estate signage to help you win more business
Free basic layout and design services, with ten (10) fulltime graphic designers on staff
24-hour turnaround on banners
Live customer support via phone or chat (you immediately reach a live customer service professional, no phone prompts).
Please visit halfpricebanners.com to see the selection of marketing materials to help you advance your business. When you order, please enter code KS REALTOR (all caps).