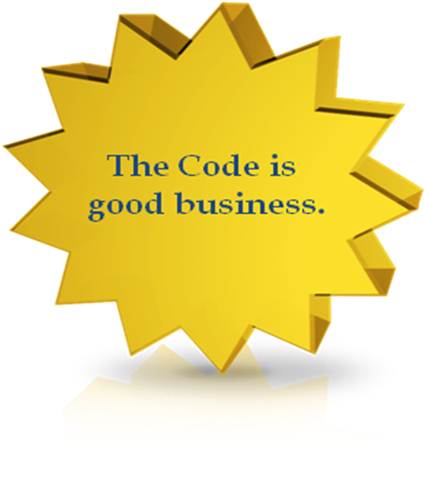 One way REALTORS® differ from non-REALTOR® practitioners is that REALTORS® subscribe to a strict Code of Ethics in their work with consumers.
NAR requires that every REALTOR® fulfill continuing education on Code of Ethics to maintain their REALTOR® membership.
All REALTORS® must fulfill Code of Ethics Training by December 31, 2024. Without this training, your REALTOR® membership will be suspended.
While the training is a requirement, a reminder of the Code of Ethics is good for business!
The two Kansas options below offer you 4 CE credits as well as fulfilling the NAR Code of Ethics requirement.
Online
The Code of Ethics: Our Promise of Professionalism
This online course combines elements of the code along with narration and fact situations. The class satisfies the NAR mandate for Code Of Ethics training AND gives you four elective hours of Kansas CE. Register for the online course now.
Live Classroom
Code of Ethics Quick Study CE
This is a combination of at-home, live classroom study and an online quiz.  It is offered at various locations throughout the year. The Quick Study class meets the NAR requirement for COE training AND gives you 4 elective hours of Kansas CE. View the Quick Study schedule and register online.
NAR Online Code of Ethics Training (Free course – no CE Credit)
Questions? Click here for Code of Ethics Training FAQs.
*All Code of Ethics classes taken with KAR will be transmitted to your NRDS record under "Education."