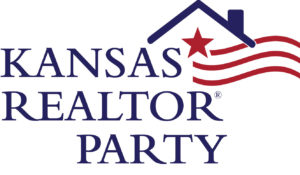 KAR is your voice in politics and business. We're more successful when you're involved.
View the 2023 Legislative Agenda.
It's like having a lobbyist on staff for your most important political issues.
Your business interests are our interests. We use our knowledge, experience and voice of our 11,000 members to raise issues and then influence policy that is favorable to your business and Kansas property owners. KAR is an engine for economic growth, job creation, and stimulation of the overall Kansas economy.
Current issues we're following and involved in:
Guarding Against Attacks on Real Estate Tax Incentives
Pushing for Property Tax Reform
Protecting Private Property Rights
Preventing Unnecessary Burdens on Real Estate Transactions
Creating a Favorable Business Environment for the Real Estate Industry
Bringing Job Growth and Economic Development to All Parts of Kansas
Maintaining and Expanding Tax Incentives for Homeownership and Home Building
Preempting Additional Unnecessary Fees on Homeownership
Enhancing Programs such as First Time Homebuyer Savings Accounts to Expand Homeownership
Resources
2023 Legislative Policy Statement
Register to Vote
Find Your Elected Officials
Sign up for REALTOR® Party Mobile Alerts
Advocacy FAQ
Support the REALTORS® Political Action Committee (RPAC)
Speak to Mark, KAR's Vice President of Governmental Affairs, to learn how you can be part of the political process.