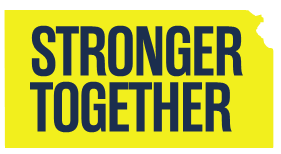 REALTORS® are the most powerful voice in an ever-changing profession.
KAR brings REALTORS® together across the state.
Credibility matters to those who want to be leaders in the real estate business, unique among their peers, and to stand apart for their customers and prospects.
At the Kansas Association of REALTORS®, our strength comes from a dedicated group of people working together to be the best professionals for the consumer and the profession. We are stronger together through:
Laws and regulatory work that impact Kansas real estate
Professional training and leadership development
On-demand Technology support for your business
Be part of the strongest industry force at the Kansas Association of REALTORS®.
To become a REALTOR®, join your local association. Our portfolio builds on your local association and national association benefits.
Learn about National Association of REALTORS® here.