Better business happens at the Capitol. Meet with state representatives at the KAR REALTOR® Rally to understand how legal issues in Kansas affect your real estate business. Build knowledge at sessions with national speakers as well as Local Board Leadership Training, Committee meetings and the Board of Directors meeting. The conference is held in Topeka each year near the opening of the Legislative session.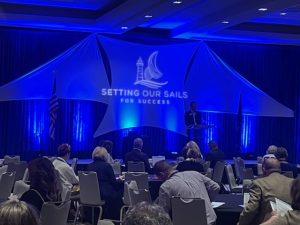 The KAR Annual Conference & Education Expo
Refresh your business with an extraordinary menu of education options from nationally acclaimed instructors. Expand your knowledge on the trends, technology and legal updates that impact your business. Connect with colleagues, exchange referrals, and build your network. You'll have a blast at KAR Fun Night! Oh, and we'll transact association business, too.
Interested in becoming a speaker at one of our events? Fill out our Speaker Information Form.