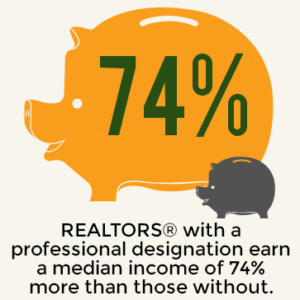 As a REALTOR®, a designation or certification helps you stand out in the industry – to other professionals, clients and potential clients – and achieve a higher level of success. REALTORS® with a professional designation earn a median income of 74% more than those without, according to a recent NAR member survey.
Designation courses allow you to stay on top of the latest trends and tools for REALTORS® and exchange experiences and business referrals with other industry professionals.
Graduate REALTOR® Institute (GRI)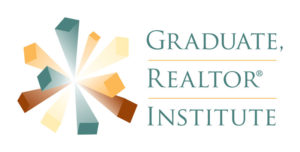 In today's competitive business environment, it often takes more than just motivation and initiative to succeed. Earning the Graduate, REALTOR® Institute (GRI) designation is a way to stand out to prospective homebuyers and sellers as a REALTOR® who has gained in-depth knowledge on technical subjects as well as the fundamentals of real estate.
KAR now exclusively offers the Graduate REALTOR® Institute (GRI) designation in Kansas!
Certified Residential Specialist (CRS)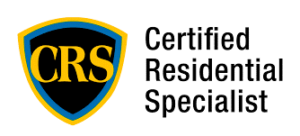 KAR's Keynote online video courses are now approved for CRS Elective credit!
CRS designees distinguish themselves from a million other agents in the residential real estate industry and earn more than triple the income of an average REALTOR® and complete twice as many transactions.
View the Keynote courses available for CRS Elective credit.
Learn more about the CRS designation.Learn more about the CRS designation.
Other NAR Designations & Certifications
The National Association of REALTORS® and its affiliated Institutes, Societies, and Councils provide a wide-range of programs and services that assist members in increasing skills, proficiency, and knowledge.
See a full listing of NAR Designations here.
REALTOR® University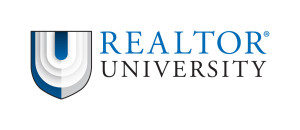 REALTOR® University is a global, online campus expanding education in what you know best: real estate. It combines specialized, in-depth knowledge of the industry with practical business skills.
Tailor a curriculum to focus on what's most relevant to your business and career goals. REALTOR® University allows you to concentrate in five areas ranging from Asset & Property Management to Real Estate Association Management.