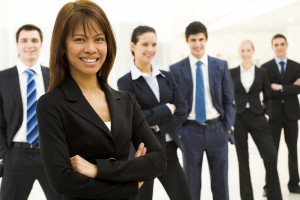 Leadership is one of the most requested topics for presentation or consultation when companies and organizations are strategically working to further identify and mobilize their missions. What is leadership? Leadership is the purposeful act of influencing others to take action, with a positive intent. While each of us has innate abilities that play a role in our effectiveness as leaders, leadership skills are usually developed through modeling the behaviors of leaders we respect and admire, through the active study of leadership through training, and through the lessons we learn from the painful experience of failure, however we might define it.
People often think about leadership in terms of a title, a hierarchy, or a formal process, but leadership is much broader and deeper in an organization or company.  It is a mindset and an opportunity.  It both obligates and empowers every single person. No matter how dynamic and skilled the captain of a rowing team may be, he or she cannot row well enough to compensate for team members who are casually enjoying the scenery.
The KAR Right Track Leadership Academy provides an opportunity for dedicated REALTORS® to develop specific skills and perspectives that will enable them to increase their effectiveness and overall contribution as leaders in the industry, their communities, their associations, and their brokerages.  Right Track participants develop a bond with their class and build valuable skills they can use not only in formal leadership roles, but in their businesses and personal lives as well.
In the words of a recent Right Track graduate,
"Right Track is the single most important thing I did to expand my knowledge of the industry and meet like-minded people within the state. The resulting network and knowledge gained has value beyond measure."
How the mind works, emotional intelligence, diplomacy, communication, leadership styles, group decision-making, running effective meetings, guiding organizations through change, current industry issues on the state and national levels, and the association's mission are among the topics addressed in depth through lecture, discussions, and exercises throughout the year.  We invite and encourage you to consider Right Track.  If you are ready to take the next step in becoming a more skilled, focused leader, we need you on the team!
Rod McIntyre, Ph.D.
KAR Staff