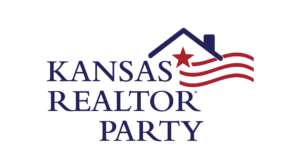 Topeka, KS.  On Friday, April 7th, 2017, the Kansas Supreme Court issued its opinion in Heartland Apartment Association v. City of Mission, Kansas.  The Court ruled that the City of Mission's imposition of a "transportation utility fee" (TUF) on developed property was an unlawful excise tax under Kansas law.  The controversy started in 2010 after the City of Mission pass the TUF on all developed real property and used the revenue for maintenance of city streets.  Heartland Apartment Association challenged the TUF in Johnson County District Court.  The case ultimately made it to the Kansas Supreme Court where Heartland ultimately prevailed.
The Kansas City Regional Association of REALTORS® (KCRAR), Kansas Association of REALTORS® (KAR), and National Association of REALTORS® (NAR) provided financial assistance to Heartland in order to ensure their case did not run out of the financial resources needed to fight the ordinance.
"In protracted litigation, such as this, a party incurs significant legal fees.  We knew that this case was being watched closely by other local governments desiring to do what Mission did with the TUF. While we were confident that we would ultimately prevail, we didn't want a lack of funding to end the fight early," said Patrick Vogelsberg, Vice President of Governmental Affairs at KAR.
KAR President Cindy White said, "The TUF was a disguised tax to be paid by property owners to support activities that benefit the general public as a whole.  Even though property owners already pay property taxes to fund these activities, the City of Mission essentially sought to tax property owners twice for the same service that should already be funded through property taxes. This is an example of what likeminded associations can achieve when resources are combined for a joint effort that benefits all."
"The burden of this fee was going to be significant on all property owners, especially for commercial property.  As REALTORS® we pride ourselves in advocating on behalf of all property owners," said Jeff Hill, President of KCRAR.
A copy of the Kansas Supreme Court Opinion can be found HERE.
For more than 95 years, the Kansas Association of REALTORS® has been the "Voice for Real Estate" in Kansas. Working for Kansas property owners, the Association provides a facility for professional education, research and information exchange among its 8,500 member licensees, as well as to consumers, government and the media. REALTORS® agree to abide by a strict code of ethics, and are held to a high ethical standard by their peers through their association membership. The term REALTOR® is a federally-registered trademark owned by the NATIONAL ASSOCIATION OF REALTORS®, and denotes membership in the non-profit Association.