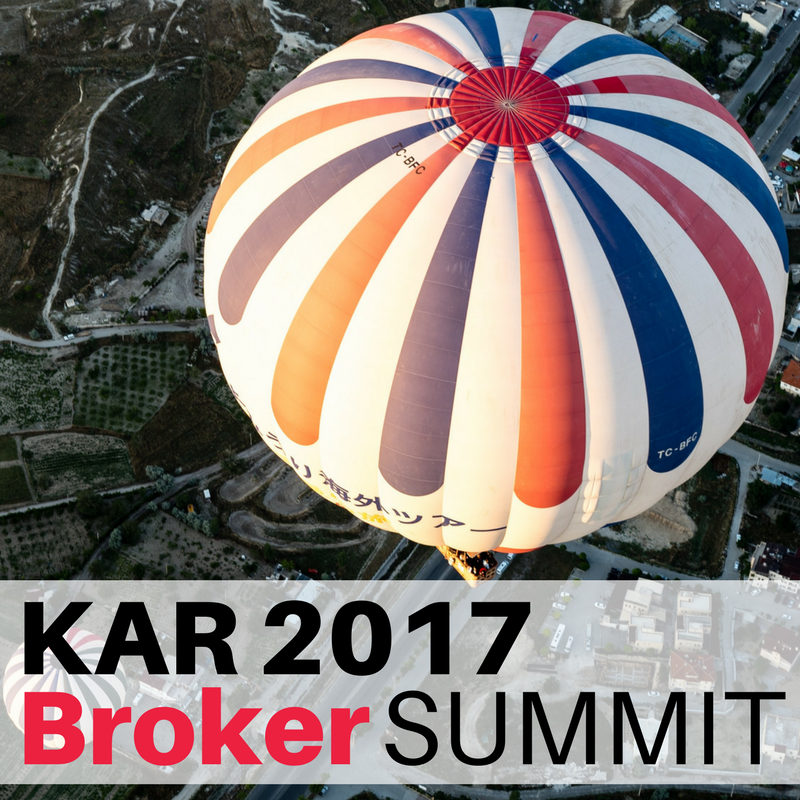 1. Is Real Estate a service or a Customer Experience – Who is your competition? Is it another broker? Zillow? Or any company that delivers a customer experience (like Nordstrom, Quick Trip, Jiffy Lube, Disney, SW Airlines).
Most consumers don't compartmentalize the real estate transaction. They compare experiences as a whole and then rank them. A consumer uses a REALTOR® every 6-9 years (so they forget the experience) but just bought shoes or tires the day before, so they compare to their most recent experience.
If the consumer is paying Disney money in a real estate transaction, we need to behave and deliver a Disney experience in their transaction; set the tone in your office to not blame the other agent in a tough transaction – especially in front of your customer.
Communication is key in representing the client: About market conditions, how to best communicate, meeting the agent on the other side of the transaction. Make the transaction easy for the consumer and deliver more than what they expect.
2. Real Estate Teams – Are they The Avengers or Bad News Bears? From Geoff Colvin's book Humans are Underrated. Realtors® are narrowing their expertise and not broadening it. One person can't be the only expert (think buyers, sellers, community, neighborhood experts).
Brokers should convey expectations for forming teams in your office: Define what a team means; Do I have systems in place? What's fair for the team (compensation)? Supervising the team; Representation guidelines/transaction brokerage; Make the team formal (the team members should sign a pre-nup); Treat it as a new business.
3. Regulatory and Legal issues (KREC and RESPA): Protect yourself and your agents (and your client and your business): Drones, Watch Lists (Who's my neighbor), Marketing and Advertising/co-marketing and other regulations, Technology and the law (same laws for Social Media as for a yard sign or hard copy flyer).
4. How Does Your Firm Handle Leads? 30 minutes was once the standard for response. Today, follow up after 30 minutes reduces the success to almost zero. Today consumer expects an instantaneous response. No matter what day of the week.
5. Pay attention to Upstream Real Estate Portal for properties – with a goal to protect your data instead of sending it out to multiple platforms.
6. There is also a Broker Public Portal in a partnership with HomeSnap (MLS would feed the data directly, you feed the listing as-is and any lead will come back directly to you). Listings displayed on HomeSnap will adhere to the Fair Display Guidelines ensuring all leads are delivered back to listing broker/agent.
RPR can give you an AVM (automated valuation model) estimate for all properties to display on your website. Consumers like AVMs and might consider giving them this info so they don't have to get it exclusively from Zillow. (Zestimate is unreliable in Kansas markets. Show multiple AVMs to consumers to better show it is just an estimate and there is a range).
7. Staying relevant – Is real estate ripe for disruption like other industries? (Uber, Expedia, Netflix, Amazon, Napster) Blockbuster video passed up the chance to buy Netflix. The Internet has disrupted many industries, but some have survived (Doctor, CPA).
There is access to RE listings, price, contracts, DIY, all over the Internet. It's overwhelming and confusing. We have to decipher the things that technology cannot.
If we want to be here in 10 years, we have to provide more – knowledge, professionalism, a calming influence. Technology should enhance and compliment us. Learn from other industries. Keep building relationships. Keep thinking about it.