Article provided by the Tech Helpline
Unprecedented times crave innovation. Virtual meeting technology has been around for a long time: the name "webinar" became a trademark in 1998.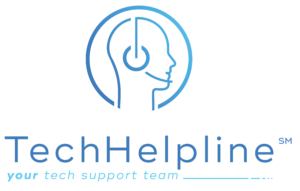 But for many real estate agents and brokers, hosting a virtual meeting with several different parties participating from different locations is a new experience.
Sure, you probably have used Facetime on your iPhone to talk to your clients – and family – but it's not as easy to host a virtual meeting on your phone as it is on your desktop.
That's why virtual meeting tech like Zoom, GoToMeeting and Google Hangouts is soaring in popularity, as most people find themselves working remotely from home.
The best news: if you have decent internet speed, today's virtual meeting technology is straightforward and simple to install and use.
Virtual Meeting Options
Some of the most popular meeting services today are Zoom, GoToMeeting, Google Hangouts or Google Duo, Apple Group Facetime, and Join.me. There are others, but for agents, any of these services should work great for your virtual meeting needs.
Zoom has soared in popularity as they made some of their service free to schools. The benefits of a free Zoom account will work for most meetings. You can host up to 100 people, get access to HD video and voice features, and even join through a regular telephone. The downside is that group meeting calls have a 40-minute limit—more advanced plans start at $14.99 a month for a host. The software is free for all users to use and its available for just about every mobile and computer that's less than five years old.
GoToMeeting by LogMeIn is one of the most established and popular virtual meeting firms among small and large businesses. Its popularity has been a double-edged sword, as new demand has stressed its system. It, too, has offered schools K-12 some of its services for free as well. Their plans start at $12 a month with up to 150 participants, $16 for a business plan hosting up to 250 people and also includes many more features, such as recording your meeting for later playback, and for a real estate team offers co-organizers who also have control over the meetings.
Google Hangouts is a free service for anyone with a Gmail account that can be added to any Chrome browser, and you can invite up to 10 people to share photos, presentations, and more. A paid version called Google Hangouts Meet, which is part of Google's G Suite business offering. G Suites powers business emails through its Gmail platform and comes with a big list of Google extras from Google Drive with Docs, Sheets, Slides, Forms, and more. Plans begin at $6 a month, and that includes up to 100 participants on Google Hangouts Meet, which is remarkably mobile friendly. Meet also can be integrated with a business Microsoft Skype account. Most importantly, Meet also provides a Dial-in Phone Number to help connect folks who have to call in from a regular telephone.
Google Duo is another free option from Google for smaller virtual meetings. A video calling app for your mobile phone, tablet, and computer, it is designed for video calls, but can handle a Virtual Meeting of 8 people or fewer by reaching out to participants in advance to connect them. Google Duo is available for both Android from Google Play and iPhones in the Apple App Store.
Apple has a similar feature built into Facetime. If you have an iPhone, a Group Facetime call can add up to 32 people. You can originate a Group Facetime call from Apple iPads and Mac computers.
Join.me, like Zoom, is a modern solution for virtual meetings. It works exceptionally well for those holding frequent meetings and who want to call a quick virtual meeting. It takes just one click to share a screen and switch presenters and provides a personal link, so it's easy for your people to know they are meeting with you. Plans start at $10 a month for 5 participants for each meeting, unlimited meeting length, and includes a Dial-in Phone Number. For $20 a month, Join.me offers virtual meetings and webinars for up to 250 participants per meeting and 10 video webcam streams.
The best news is right now, all these video services are offering a free trial period – most are for 14 days – so you can check out which one is best for you and your clients.
Getting connected – what you need
All the primary virtual meeting services provide free access for your clients with software that they can quickly download and install on their computer and their smartphone.
It is a remarkably easy process to get set up, and each virtual meeting service does provide different forms of tech support. And for the 650,000 agents and brokers across North America who have access to Tech Helpline, our analysts can help you get set up. Tech Helpline analysts also can troubleshoot virtual meeting issues.
Most smartphones and computers less than five years old work with all of these virtual meeting services. Zoom, for example, supports a wide variety of browsers (including Windows IE 11, Edge, Firefox, Chrome, and Safari) and recommends a minimum connection speed of 1.2 Mbps – 1.8 Mbps (up/down) for high-quality video. Google gets a bit more specific, recommending at least 3.2 Mbps for 5 participants, 4.0 Mbps for 10 people. You can get away with standard definition video with 2 Mbps for 10 participants.
A headset is not required, as the services will allow you to use the built-in microphone and speakers on your computer, but headphones or a headset with a mic is highly recommended. This will keep background noise to a minimum. As a presenter, you don't want to drown out your voice with the sounds of a keyboard if you try to take notes during your meetings.
Finding a smaller, quiet room that reduces echoes also is beneficial. Again, background noise can be remarkably distracting during a virtual meeting. Fortunately, all of these services allow users to self-mute and, when required, enable the moderator to mute everyone.
Finally, think about your background. What are folks going to be looking at behind you when you share your smiling face? Find a background that is not a distraction (without motion). Some of these services do provide a virtual background but be careful knowing the same rules apply: you want people to focus on what is being said, not trying to figure out what is going on in the background.
If you have virtual meeting tips, please share them with us by sending your ideas to us at info@techhelpline.com.
And if your association, board or MLS wishes to provide Tech Helpline service to your members, contact clientservices@techhelpline.com.