Article provided by the Tech Helpline
The IoT, or Internet of Things, refers to any physical device connecting to the internet that collects and shares data. With the explosive growth of devices in a home that can connect to the internet, you and your clients need to understand the risks surrounding IoT devices and the ways to secure protection.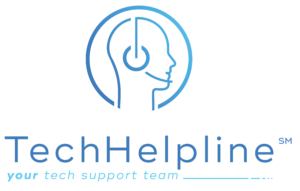 Industry analysts estimate there are over 30 billion IoT devices in use today. That's more than 125 new IoT devices being connected to the web every second of every day. IoT devices' growth is expected to more than double by 2025 to 75 billion devices connected to the web.
The upside is IoT has given birth to a myriad of smart products that help us increase our efficiency and productivity. From voice assistants such as Alexa and Google Home to smart home devices that include locks, cameras, doorbells, trackers, and more, IoT devices proliferate in our homes now more than ever.
The downside is that the convenience of having more IoT devices in our lives also increases our risks. What kind of risks do IoT devices expose us to, and why should agents and their clients care?
IoT risks are real
Do you remember October 12, 2016? It was the day when, for a lot of people, the internet broke. On that Wednesday, the internet was attacked by a massive "distributed denial of service" (DDoS). As a result, the internet was mostly inaccessible on the east coast of the U.S.
Hackers hijacked over 100,000 IoT devices. Home routers, DVRs, security cameras, and even baby monitors were used to render most of the internet inaccessible throughout the United States and parts of Europe.
When you have more devices connected to the internet, it opens up more ways for hackers to access your information. Smart appliances (refrigerators, microwaves, televisions, and washing machines), smart light bulbs, smoke detectors, and even some high-tech children's toys give hackers potentially numerous gateways into your home.
How to protect yourself
While the benefits the IoT has brought to so many of our standard devices are excellent, it also is more crucial than ever to take necessary measures in securing these devices. Here are several steps you and your clients can take:
Know before you buy: Just about all IoT devices collect some kind of personal information. So, before you buy any IoT device, research the type of data it collects. Dig into if and how information may be shared and with whom. This can help you decide if the benefit you are getting from the device is worth the exchange of information you are willing to allow once you plug it in.
Secure your router: All IoT devices connect to the internet through your home router. That's why it's vital to make sure it is secure. Make sure your router is updated with the latest firmware available. You also want to make sure your router settings will secure your wireless connection and use a firewall. If you have questions about how to do any of this, contact Tech Helpline.
Keep your IoT devices updated: Outdated software and the software inside each device called firmware are the primary causes of security breaches for IoT devices. If there is a setting on the device that allows automatic updating, use it. Admittedly, the firmware is sometimes hard to update on an IoT device or can't be updated at all. If you have questions about how to update firmware, give Tech Helpline a call.
Utilize strong and distinctive passwords for your devices and accounts: Don't just use common passwords that are easy to guess, such as "123456" or "aBcDeF." Also, don't use the same password again and again. Using a mixture of letters, numbers, and symbols, you can still create a password that's easy to memorize and highly secure. If you don't use a different password for every account, you give hackers wider access to your devices and accounts.
Only download apps you trust: Before you download a new smart app, make sure it's from a legitimate source such as the Apple Store or Google Play. Using a third-party app store comes with the risk of tricking you into stealing your data via malware. Also, make sure it's trustworthy with your information by checking the app's reviews and privacy policies.
Create a separate Wi-Fi network: Creating a different network for your IoT devices can quarantine them from your primary network. This can help prevent hackers from accessing your most important personal information.
While the Internet of Things delivers many terrific benefits, you have to keep in mind the risks. The upsurge in smart devices within the home will continue, so the more you can learn about IoT devices and best practices for protection, the better you weigh the risks and rewards.
The good news is that new products are being developed to assist with securing your IoT devices specifically. Products such as Avast Omni are specifically designed to help secure all your IoT devices. These products help make sure your smart lamp and smart fridge are not used to bring down the internet.
Remember, for any of your technical needs – or questions – whether it is related to your home tech or work tech, reach out to Tech Helpline for support. And if you have any tech topics you want us to share with fellow agents who have access to Tech Helpline, send it to us at info@techhelpline.com.