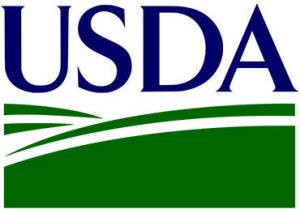 More than 100 types of projects are eligible for funding under USDA's Community Facilities program. Eligible applicants include municipalities, public bodies, nonprofit organizations and federally recognized Native American tribes. Projects must be in rural areas with a population of 20,000 or less.
The USDA Community Facilities Workshops will focus on:
USDA funding for community projects.
Discussion of USDA's Community Facilities application and planning process.
Resources and partners for community projects.
Time for attendees to work individually with USDA staff to address specific community needs.
USDA Community Facilities Meetings in Kansas
July 10 – Alma
Alma Community Building
1050 Ohio St
9 a.m. to Noon
July 18 – Chanute
Alliance Room
101 S. Lincoln
9 a.m to Noon

July 24 – Hutchinson
Hutchinson Public Library
901 N. Main Street
2 p.m. to 5 p.m.
July 25 – Topeka
USDA Rural Development State Office
1303 SW First American Pl, Suite 100
9 a.m. to Noon

July 30 – Quinter
Jay Johnson Library
411 Main Street
9 a.m. to Noon
Online Webinar Workshop
August 2019
Nationally, USDA Has More Than $2 Billion Available for Rural Communities to Build or Modernize Education, Health Care, Municipal and Public Safety Facilities. Community Facilities Project Examples Include:
Health care facilities such as hospitals, medical clinics, dental clinics, nursing homes or assisted living facilities
Public facilities such as town halls, courthouses, airport hangars or street improvements
Community support services such as child care centers, community centers, fairgrounds or transitional housing
Public safety services such as fire departments, police stations, prisons, police vehicles, fire trucks, public works vehicles or equipment
Educational services such as museums, libraries or private schools
Utility services such as telemedicine or distance learning equipment
Local food systems such as community gardens, food pantries, community kitchens, food banks, food hubs or greenhouses
Workshop Registration
To attend an upcoming workshop, RSVP to Jessica Bowser by e-mail jessica.bowser@usda.gov or at (785) 271-2701. Include the following information in your RSVP: Name, organization, project(s) needing funding, and type of funding you're interested in.
If you require a special accommodation request, contact Jessica Bowser before the workshop.
USDA Rural Development provides loans and grants to help expand economic opportunities and create jobs in rural areas. This assistance supports infrastructure improvements; business development; housing; community facilities such as schools, public safety and health care; and high-speed internet access in rural areas. For more information, visit www.rd.usda.gov/ks.