Your new ad looks beautiful, eye catching, and will definitely attract a lot of attention…but is it compliant with the Kansas Real Estate Commission's (KREC) new advertising regulations? Here are a few things you should keep in mind before publishing that stunning advertisement.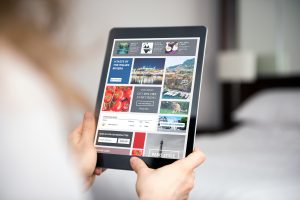 The new regulations go into effect July 1, 2020, so you don't have to drop everything you're doing and change all of your ads right now. However, now is the time to understand the changes and how they will impact you and your business.
Advertisements come in many different forms: business cards, yard signs, e-mail signatures, printed in newspapers or magazines, social media posts, website popups and more. Employed/associate salespeople or associate brokers should ensure any advertisements with their name or team name follow the guidelines below:
DO NOT use terms like "realty," "brokerage," "company," or any other term that might create confusion about who the supervising broker is
DO NOT make the name or team name more than two times larger than the supervising broker's name
DO place the name or team name adjacent to the supervising broker's name in online ads
For more information about the regulation (formally K.A.R. 86-3-7), you can view the Proposed Regulations and Economic Impact Statement.
For questions, please contact the Kansas Real Estate Commission at 785.296.6951 or visit krec.ks.gov.