Overall, Kansas REALTORS® fared well during the 2017 legislative session.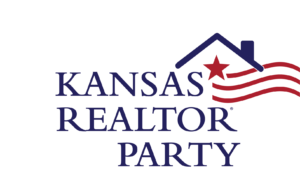 The Mortgage Interest Deduction and Property Tax Deduction are on a path to 100% restoration by 2020.
We joined with homebuilders to maintain a tax exemption on original and remodeling construction. Repeal of the exemption would have a significant impact on home prices.
The State will no longer be able to "sweep" the fees you pay to the Kansas Real Estate Commission and use them for the general fund. In addition, a seven-year old litigation brought by KAR should soon be resolved. As a result of the win, the state of Kansas will return previously swept fees to KREC.
A new school-funding bill is before the Kansas Supreme Court (SB 19). KAR was successful in mitigating the impact of SB 19 on property owners and ensuring that the school funding packages wouldn't result in significant increases in property tax burden. The Court will now decide if the bill passes constitutional muster.
KAR was successful in fighting off attempts to repeal the public right to vote when property taxes increase beyond the rate of inflation.
We avoided any new sales tax on services, including professional services that would result in increased cost for a real estate transaction.
Member support of RPAC contributed greatly to our 2017 success. RPAC makes the REALTOR® voice relevant on every bill. It opens doors, phone calls are returned, gets meetings, and provides a seat at the table for REALTORS® and our issues. These successes wouldn't be possible without the support of our members. Thank you for your continued support to protect our profession and Kansas property owners.