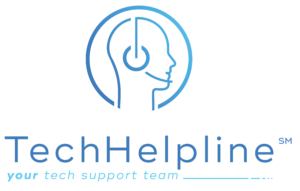 Article provided by the Tech Helpline
In the past, sending photos and documents from a remote location meant spending time in front of a fax machine. You would stand there, waiting for it to connect and then slowly watch each page crawl through the scanner. Then the most crucial part: remaining until the final "Fax Confirmation" page printed to tell you everything went through.
But in the mobile age, sending photos and documents can be done on your smartphone through text or email. Best of all, today, you can turn just about any image or document into an Adobe Portable Document Format, or PDF. With a simple smartphone app, you can teach your clients to do the same.
A variety of scanner apps are available for both Android in Google Play and iPhone in the Apple App Store. A few are well low priced, and free options are well worth downloading. Here's a quick recap of three real estate agent-friendly options.
Genius Scan
Available for free in the app stores on both Apple iOS and Android, Genius Scan is a highly acclaimed scanner app that will allow you to digitalize your photos on the go. Through its smart algorithms, this scanner can auto-detect the document you are taking a shot of, correct any perspective distortions, and automatically shoot the photo of the document without having to press a button.
From there, options are available on the app to immediately turn your photo into a PDF ready for sending to a client. You can export the PDF you create by emailing to the client – or yourself — or you can save the PDF to the cloud, such as to your Google Drive.
PDFelement
Highly rated and available in both major mobile app stores, PDFelement has a free version to convert your photos into PDFs on your smart device easily. This scanner app not only lets you snap photos of documents for conversion, but also allows you to take images from your photo album and transition them into PDFs.
Moreover, this app doesn't just convert documents into PDFs. The PDF files you create on this app have an OCR or Optical Code Reader, so the text inside the PDF can be exported for use in Microsoft Word, PowerPoint, Excel, and more.
PDFelement also is a powerful PDF editor, allowing you to markup, annotate, or even sign a PDF. PDFelement also gives you access to cloud sharing. This comes in handy when you need access to your PDFs from another device, like a tablet or laptop.
Scanbot
Considered to be the most advanced PDF scanner app available for Apple iOS and Android phones, Scanbot is easy to use and available for free in both app stores. This application utilizes its advanced scanning technology via auto-optimization, blur-reduction, and various color modes, helping you to scan and convert quickly.
Scanbot also allows you to send your documents as a fax or email right from the app itself. Also, Scanbot comes with options for editing, cropping, and filtering your scan however you see fit, along with being able to save them for later usage with just one tap of a button.
Scanbot has support from a variety of different cloud services for you to save your PDFs, such as Dropbox, Google Drive, OneDrive, and more. And for $6.99, you can upgrade to Scanbot Pro for even more bells and whistles.
Bottom line
When you are working remotely or on the go, you need a scanning app that can help you create PDFs. Finding the one that you find most comfortable to use is the one that's right for your business. Since all of these apps have free versions, it's easy to try them all out, delete the ones you don't want, and keep the one you will use.
Finding and using the right scanner app for your phone will make it easier for you to teach clients how to create PDFs with their phones. That way, they can send you the document you need from the comfort and safety of their own home!
And remember, if you have any questions or challenges with your smartphone, Tech Helpline is only just a chat, text, or call away!