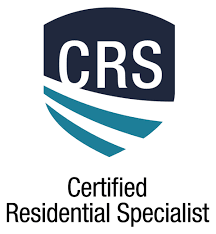 Distinguish yourself from a million other agents in the residential real estate industry when you earn the Certified Residential Specialist (CRS) designation. CRS designees earn more than triple the income of an average REALTOR® and complete twice as many transactions.*
CRS designees gain:
Expertise in residential real estate to handle complex transactions and answer the toughest consumer questions
Ability to quickly adapt to a ever changing market
Increase in transactions, sales, and income
Continued advancement through a network of CRS chapters offering education and networking opportunities
Keynote, KAR's online video instruction is now approved for Elective CRS credit! CRS designees must earn Elective credits to receive or maintain the CRS designation. Elective credit is only one component of the full requirements.
There are several paths to obtain the CRS designation, designed for different levels of experience. All require:
Minimum of 25 transactions, or $8 million with a minimum of 10 transactions within two years
Credits from CRS eLearning programs (16 to 48 credits)
32 elective education credits (these can be earned through KAR's Keynote platform)
Click here to purchase a Keynote course and earn CRS elective credit.
Click here for a full list of CRS Eligibility and Requirements.