We're excited to announce we have a new team member! Mark Tomb is our new Vice President of Governmental Affairs.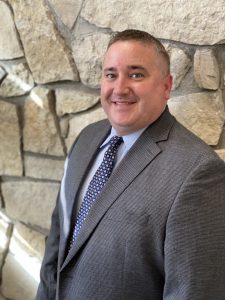 Mark is a native Kansan, born and raised in Manhattan. He's no stranger to the Kansas Legislature after working there during both undergrad and graduate school. Mark has a B.S. in Political Science and a Master of Public Administration, both from Kansas State University. As part of his graduate studies, he studied community development at what is now known as Nelson Mandela University in Port Elizabeth, South Africa.
After college, Mark worked as the lobbyist and training coordinator for the League of Kansas Municipalities from 2001-2008. He then joined the Iowa League of Cities, working as the Director of Membership Services from 2008-2019.
Mark's hobbies include glassblowing, traveling and cooking.
When asked why he was interested in working for KAR Mark said, "I was seeking a job that would allow me to positively impact public policy. With my background in lobbying, association work and the opportunity to come back to my home state this position seemed like a perfect fit and I am excited to hit the ground running this legislative session."
Mark can help you with consumer complaints, contracts and forms, legislative and regulatory issues, the REALTORS® Political Action Committee, and Professional Standards. You may reach him at Mark@KansasRealtor.com.