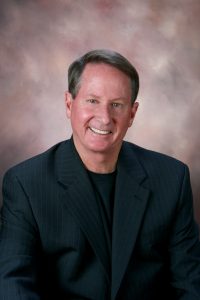 Chris Bird
Chris Bird has been in the financial business for over 30 years. He started his career with a degree in Accounting and a minor in Business Administration. He also holds the Certified Financial Planner designation (CFP). Chris is enrolled to practice before the IRS. (EA)
Chris was a Senior IRS agent for 16 years. He began conducting courses after leaving the IRS and started his own company, Chris Bird Seminars, Inc. Chris conducts over 150 seminars a year on income tax planning, financial planning, wealth building, residential rental property ownership, and tax strategies for the real estate and financial industries nationwide.
Chris was an adjunct instructor at the University of Illinois in tax law for 20 years. He is an instructor for the Auburn University Tax Schools and he teaches in the Midwest under the name of TaxSeminars.com. Chris has a unique way of making a tough subject (taxes and investments) entertaining and enlightening at the same time.
Wednesday, September 27, 8:30am-11:30am:
What's Congress Up To – (3 hours Kansas Elective CE) – This 3-hour seminar will cover the latest in Federal Tax Law changes that have taken effect in the last several years that impact 2023 and later years. These changes impact all taxpayers, including homeowners, prospective homeowners, owners of both residential rental, as well as commercial rental properties. The course will include the real estate related issues which were included in the Tax Cuts and Jobs Act of the previous administration and the tax changes included in the Inflation Reduction Act, a tax bill of the current administration. Specific coverage of the new energy tax credits included in the Inflation Reduction Act are included in this coverage. Any relevant tax law passed most recently that Chris Bird is not aware of at the time of this course submission will also be included. These items and a thorough review of relevant tax laws that REALTORS® should be aware of will be the focus of this seminar.
Wednesday, September 27, 1:30pm-4:30pm:
The Tax Impact of Residential Real Estate Investments – (3 hours Kansas Elective CE) – This 3-hour course covers many facets of the tax benefits of investing in real estate that are available for all consumers and Real Estate Professionals. The course will provide an in-depth look at investing in residential real estate properties, which will benefit both the client and the Realtor. This part of the course will look at Rates of Return, Cash on Cash, and Debt Reduction Formulas. The specific tax write-offs available to owners of real estate investments and especially the benefits available to the Real Estate Professional will be covered in detail.
Thursday, September 28th, 9:00am-10:00am:
TBD – (NO CE) –
Thursday, September 28th, 10:15am-11:15am:
TBD – (NO CE) –
Thursday, September 28th, 1:15pm-2:15pm:
TBD – (NO CE) –
Thursday, September 28th, 3:00pm-4:00pm:
TBD – (NO CE) –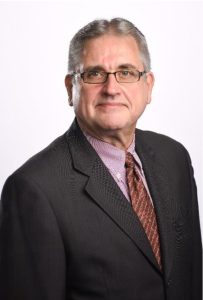 Kaz Cisowski
With more than 35 years of experience in the Real Estate and Technology industries, Kaz has trained both newly licensed agents, as well as seasoned veterans in every aspect of technology as it relates to Real Estate.
Having worked for over 23 years as a trainer and computer repair person for MLS vendors and the Director of MLS and Education for a local association, Kaz has the "boots on the ground" experience agents are looking for.
In addition to his experience with MLS vendors and Local Associations, Kaz was also an active REALTOR® before becoming a Form Simplicity Trainer. Also known as "The Guru" of Real Estate Technology, Kaz provides in depth, easy to understand, training on Form Simplicity.
Wednesday, September 27, 10:15am-11:15am:
Optimize Your Transaction Management Workflow with Form Simplicity – (NO CE) – Improve your and your clients' experiences with these time-saving tips.
Learn how to
Work with the Forms Library efficiently
Expedite transactions using Forms Packages
Quickly import property data into transactions
Meet deadlines and remain organized with Tasks.
Customize your Preferences
Optimize your Contacts and manage your Clauses easily
The fundamental steps for obtaining signatures digitally.
Wednesday, September 27, 1:30pm-2:30pm:
Close Faster with Digital Signatures in eSign – (NO CE) – Ensure a successful digital signature experience for your clients with eSign.
Learn how to
Request digital signatures with Form Simplicity's integrated solution.
View the eSign session from your client's perspective to understand the steps they need to take to complete the session.
And learn how to create and use custom eSign templates for the personal files you have uploaded into Form Simplicity.
Thursday, September 28, 8:30am-9:30am:
Brokers: Reduce Risk and Remain Compliant in Form Simplicity – (NO CE) – Mitigate risk by establishing an easy digital review process for your agents.
Learn how to
Customize your review processes to ensure all transactions are documented and processed correctly.
Designate agents to act as brokers in other offices and add permission levels to team members.
Create brokerage-wide packages and clauses.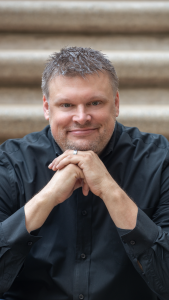 Sam Glenn
For nearly three decades , Sam Glenn's inspirational and artistic speeches have impacted audiences of all sizes – some audiences as large as 75,000 people at stadium events. Sam has spoken for just about every industry you can imagine. When it comes to attitude – nobody is excluded. Organizations get better when their people get better and it all starts with attitude. Attitude is the driver of everything and Sam knows exactly how to recharge and rekindle that positive spark that empowers leaders to give, do and be their best. Things weren't always so picture perfect for Sam. At one time he was homeless, depressed, defeated and negative. It was a chance encounter at a buffet, where Sam accidentally knocked over the legendary Zig Ziglar. This led to a positive friendship between the two and with Zig's encouragement, Sam got his life pointed in a better direction. Today Sam Glenn is one of the most recognized and trusted keynote motivational speakers in the speaking industry. He is most notably sought after for his captivating kick off and wrap up general session speeches. Sam's award winning speeches set a positive and energetic tone that gets audiences engaged and ready to learn, grow and have fun. Audiences gravitate to his humor, relate to his stories and embrace his relevant ideas for improving their personal and professional life. Sam Glenn has been honored by being named Speaker of the Year on several occasions by meeting and event organizations and won two national awards for his training videos. He is the author of more than 30 books based on his research. Hundreds of organizations use Sam's videos – weekly to kick off their staff meetings and cultivate positivity in the workplace. Sam's Motivated by Art © Training has become the new buzz in creating engagement in the workplace. Not only does his creative art bring energy to the walls in any workplace, but the art is used for training purpose to enrich the quality of personal and professional performance. What makes Sam different than most is he works hard to customize not only a great talk, but something unforgettable that sticks and groups retain for a very long time. We tend to forget things quickly and that is why Sam's speech is positively unforgettable. Sam weaves his very uplifting story into his topics, which revolve around attitude, empowerment, leadership, peak performance, employee engagement, transformation, customer service and teamwork. Sam Glenn is an expert at igniting personal and professional positivity. Sam's most rewarding title in life is being called Dad by his three kids and husband by his super awesome wife. They currently reside in Indianapolis. However, Sam is originally from Minnesota.
Wednesday, September 27, 11:45am-1:15pm:
Kick-Off Session & Luncheon – (NO CE) – **TICKET REQUIRED**
Wednesday, September 27, 11:45am-1:15pm:
TBD – (NO CE) –
Larry Kendall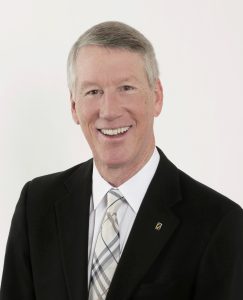 Larry Kendall holds a master's degree in Business Administration from Kansas State University and has practiced real estate for 48 years. He is one of the founding partners and Chairman Emeritus of The Group, Inc., a Colorado real estate company with 200 sales partners in 6 offices in Northern Colorado.

Larry is the author of Ninja Selling, a sales training system with over 80,000 graduates in the US, Canada, New Zealand, and Spain. He has taught for 10 years in the real estate program at the Colorado State University College of Business and is the 2006 Colorado REALTOR® of the Year.

His book, Ninja Selling, was released in 2017 and became both an Amazon bestseller and the #1 New Release in its first week. It received the Axiom Business Book Awards Gold Medal as the best new sales book for 2018.

In 2020, Ninja Selling was voted by Inman News readers as the best sales book for the real estate industry. That same year Larry was inducted into the Colorado Business Hall of Fame.

Larry's mission is to help people bring out the best in themselves and their organizations.
Friday, September 29, 9am-10am:
Coffee & Conversation with Larry Kendall – (NO CE) –
Friday, September 29, 11:30am-12:45pm:
Closing Session & Luncheon – (NO CE) – FREE to GENERAL ATTENDEE – ALL DAYS registrants ONLY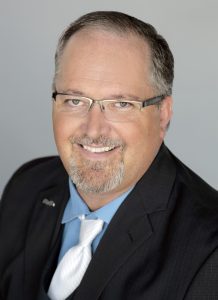 Bob Sutton
Fresh out of High School, Bob was introduced to real estate by a Ninja REALTOR® who showed him that he was able to buy his first home at age 19 while working for the local limestone mine. Things blossomed from there, buying fixer-uppers, fix and flips and eventually owning a few rental properties. Recognizing his passion for real estate, in 2001 Bob became licensed as a full-time REALTOR®. Bob immediately became known as a top producer, averaging over 60 transactions per year. He is also regarded within his circle of peers as a sharp agent with deep smarts. Through the years a large majority of agents have met him through taking either ethics, continuing education, pre-licensing, and/or REALTOR® Safety courses from various organizations he supports and provides educational instruction.
Bob served as Chair for the Fort Collins Board of REALTORS® in 2017, filled in as their interim CEO in 2018, and in 2018 he was named their REALTOR® of the Year. In addition, Bob has served on countless committees and the Board of Directors for the Colorado Association of REALTORS®; with a focus on housing affordability, equality in the real estate industry, and achievable housing.
Thursday, September 28th, 8:30am-11:30am:
Ninja Selling (Part 1) – (NO CE) –
Thursday, September 28th, 1:30pm-4:30pm:
Ninja Selling (Part 2) – (NO CE) –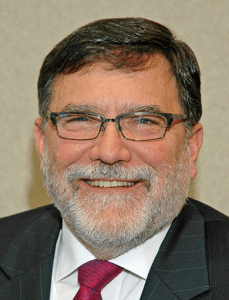 Vern Jarboe
Concentrating his practice in the areas of real estate and business law, Vern has practiced law in northeast Kansas for more than 40 years. He regularly authors material for publication and lectures on real estate and construction law matters. Vern has long been recognized as a true expert in legal and ethical matters that affect Kansas REALTORS®.
Thursday, September 28th, 1:30pm-4:30pm:
TBD – (3 hours CE) –
Friday, September 29, 8:30am-11:30am:
Kansas Required Core – (3 hours Kansas Mandatory CE) –