Get energized by top-producers and learn about spot-on trends from industry leaders and experts.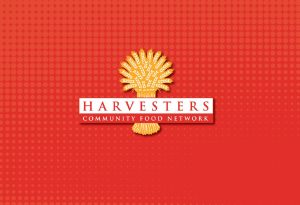 KAR Teaming Up with Harvesters
The Kansas Association of REALTORS® leadership, members, and staff are coming together to help Harvesters fight hunger with the 2022 KAR Annual Conference Food Drive. The Virtual Food Drive kick-off date is July 1st through October 7, 2022. The In-Person Food Drive at the 2022 KAR Annual Conference October 5 – October 7, 2022. Every $1 donated helps Harvesters provide up to 3 meals for hungry families, children, and seniors in our community. We hope you will join us in making a difference!
Click here to donate online **Only click Add to Cart and Checkout. DO NOT CLICK JOIN TEAM**
Conference Opening Session with Zan Monroe
Wednesday, October 5, 8:30 – 10:00am
Lunch with Kaki Lybbert, NAR 2022 VP of Advocacy
Wednesday, October 5, 11:30 am – 12:45 pm
Ticketed Event
Officer Installation & Awards Reception
Wednesday, October 5, 6:30 – 9:30 pm
There is NO cost and NO registration required for this event. Everyone is welcome to attend.
Optional: Nautical Inspired Attire
Housing Forecast with Stan Longhofer & Mike Brown
Thursday, October 6, 10:15 – 11:15 am
Lunch with Sam Adams
Friday, October 7, 11:30 am – 12:45 pm
Complimentary Event included in All Days Registration – $1,000 cash prize drawing. You must be present to win!