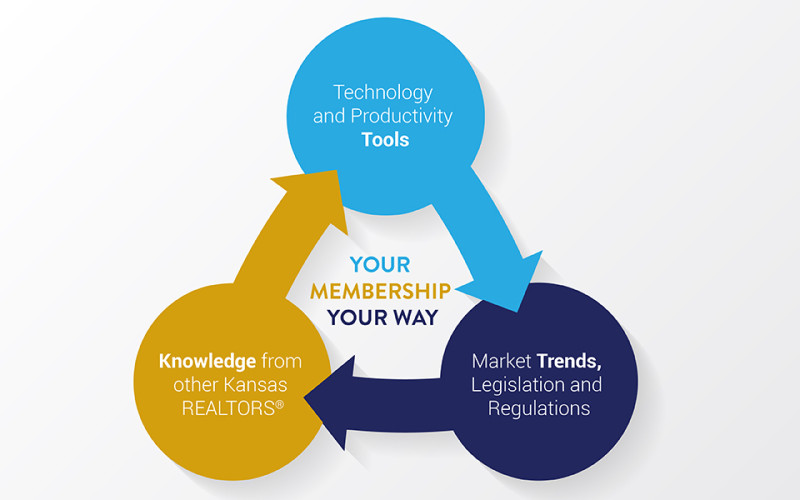 We know every person who gets a real estate license and works in the industry looks for different information from their Association of REALTORS®.
KAR delivers unique industry tools and information to REALTOR® members across Kansas to give you indispensable information to help you do more business.
Our portfolio compliments your local association and national association benefits.
Our goal is to deliver services to you – as you need it … it's Your Membership, Your Way.